There are always a lot of events and activities going on in Boston. There are fun things to do in Boston for adults, events for kids and families, and more! And if at any time you find yourself asking the question – What are Things to do in Boston today, then remember to check out our weekly round-up of events.
There are so many great things to do this week in Boston. Our picks for fun things to do on a budget in Boston this week (August 8 – August 14, 2022) include Alicia The World Tour, Martha's Vineyard African American Film Festival, Shipyard Block Party, and more!
Top Pick – Check out STEM, Arts & Sports Camps in Boston at KidzToPros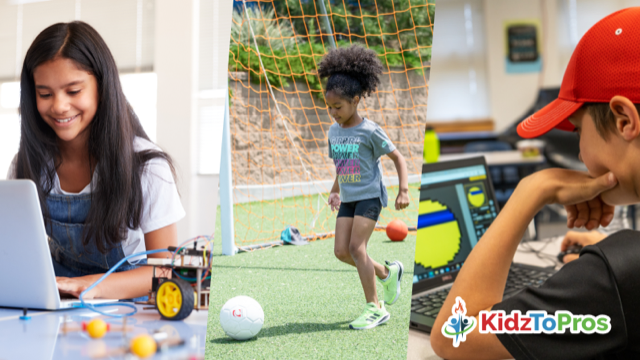 Join KidzToPros for the best in STEM, Arts, and Sports Summer Camps in Boston! Kids ages 4-14 learn hands-on skills from expert instructors, while actively engaging their minds in fun activities.
Featuring popular and active options like Play It All Sports, innovative STEM classes like Minecraft Coding & Game Design or LEGO Robotics, and crowd-pleasing courses like Anime & Cartooning, Improv Comedy, or 3D Modeling, you'll please even the most discriminating learner!
Get started registering now for KidzToPros Summer Camps and more at www.KidzToPros.com. Save $50 when you use the code LMB-50 at checkout!
Check out the full list of Summer Camps in the Boston Area for 2022!
Things to do in Boston on Monday, August 8, 2022
Metamorphoses Show
The Greek myths and tragedies have always fascinated the world. In this show, Ovid's masterpiece, Metamorphoses will be brought to life by an excellent ensemble of actors and actresses, Book a seat now and watch as this Greek story comes to life before your very eyes.
When: Monday, August 8, 2022, 4 p.m. – 5:30 p.m.
Located At: Maudslay State Park, 74 Curzon Mill Rd, Newburyport, MA 01950
How Much: Free
Things to do in Boston this Week – Tuesday, August 9, 2022
Alicia The World Tour
Alicia Keys has been missing from touring for quite a while but she is back and ready to take over the world again with her The World tour! It will be her sixth world tour which will be promoting her seventh and eighth studio albums. If you want to see this amazing lady take on the stage with her amazing vocals and musicality, book your tickets now! They're running out fast.
When: Tuesday, August 9, 2022, 8 p.m.
Where: Leader Bank Pavilion, 290 Northern Ave, Boston, MA 02210
How Much: Starts at $139
Fun Events in Boston this Week – Wednesday, August 10, 2022
Kendrick Lamar – The Big Steppers Tour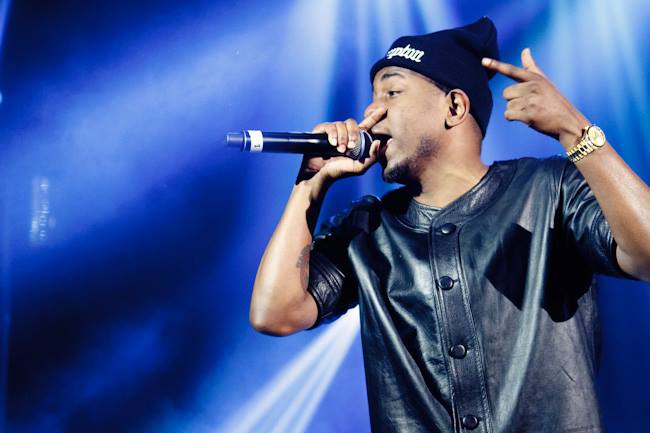 Lamar's The Big Steppers Tour is his first big outing since his last 2018 tour and now, he's heading to the TD Garden as part of his five-month 2022 tour. If you're a fan, don't miss out on this chance to see him perform his iconic songs and hits from his latest album. Book your tickets now!
When: Wednesday, August 10, 2022, 7:30 p.m.
Where: TD Garden, 100 Legends Way, Boston, MA 02114
How Much: Starting at $69
Coolidge at The Greenway: Fast Five
Experience The Fast and the Furious movie franchise a whole new way with this outdoor summer film series set up. Get to watch it under the stars presented on 35mm. Screenings will take place at sunset at the Greenway's Wharf District Park. So bring a friend or a loved one, dress up cozy, and enjoy some outdoor cinema here.
When: Wednesday, August 10, 2022, 7:30 p.m. to 10:30 p.m.
Where: Rose Kennedy Greenway, Atlantic Ave, Boston, MA 02109
How Much: Free
Top Things to do in Boston this Week – Thursday, August 11, 2022
HarborFit: Full Moon Yoga at Christopher Columbus Waterfront Park
HarborFit has done tons of exercises with the sunrise and the sunset and now, the event is going on a whole new level as it presents yoga with the full moon. Relish this one-of-a-kind experience with J Gustavo, a fitness enthusiast who believes in unlocking your strength and potential in many various ways. Give your body some much-needed movement while basking in views of the full moon at Boston Harbor.
When: Thursday, August 11, 2022, 7:30 p.m. to 8 p.m.
Where: Christopher Columbus Waterfront Park, Atlantic Ave, Boston, MA 02110
How Much: Free
Best Events & Activities this Week in Boston – Friday, August 12, 2022
Puparazzi Photos at Carousel Village
Calling for all handsome and beautiful pups out there and their pup parents and families! It's their time to shine. In this event, there will be plenty of backdrops set to different "pup" culture themes so the pics you can get of your pooches will be anything but basic. This month, the theme is summer. So don't forget to bring your cameras to get your own photos of your adorable pooches.
When: Friday, August 12, 2022, 5 p.m. – 8 p.m.
Where: Roger Williams Park Zoo, 1000 Elmwood Ave, Providence, RI 02907
How Much: $5
Fan Expo Boston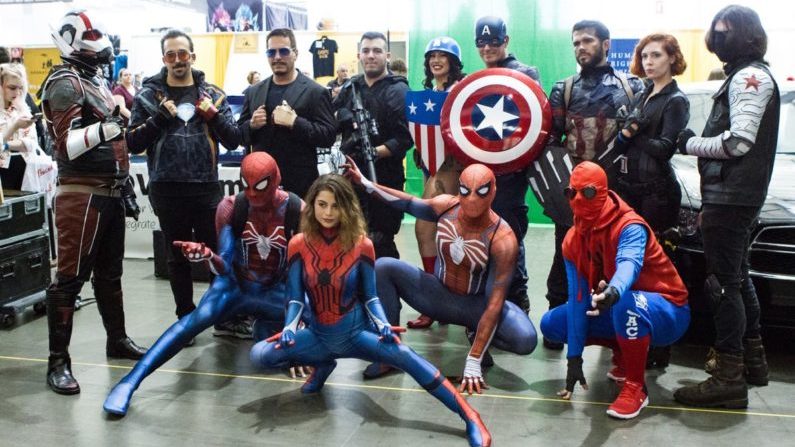 Let your inner fan let loose at the Fan Expo Boston where you can celebrate your love for your favorite film, TV shows, anime, or character! Nobody will ever be too old for this so don't be shy. Invite your fellow fans with you and enjoy a weekend of merch, and fun activities, and even get a chance to meet some of your favorite actors in their panel sections. Check out the website to see who'll be there.
When: Friday, August 12, 2022, 10 a.m. onwards
Where: Boston Convention and Exhibition Center, 415 Summer St, Boston, MA 02210
How Much: Starts at $42
Things to do in Boston this Week – Saturday, August 13, 2022
Shipyard Block Party
Head on over to the East Boston Shipyard and enjoy a day of art, music, games, local libations, and food. At the Watershed, there will be live music, coffee and sweet treats, lawn games, and you can even bring your sneaks for live shoe design customizations by Sway. In addition to that, there are plenty more to expect so mark the dates and plan with your pals!
When: Saturday, August 13, 2022, 12 p.m. to 5 p.m.
Located At: The Institute of Contemporary Art, 25 Harbor Shore Dr, Boston, MA 02210
How Much: Free
Martha's Vineyard African American Film Festival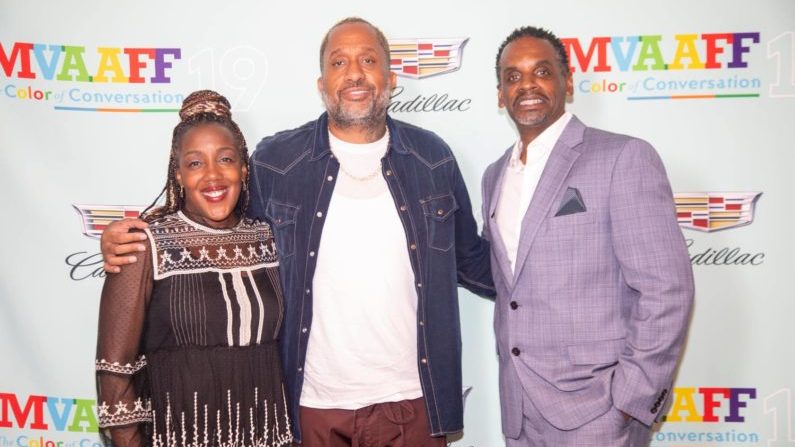 Celebrate 20 years of Black Excellence in Film with this festival! This year, entries boast a wide array of talent including Tyler Perry, Spike Lee, Michael Ealy, Patina Miller as well as Cast from Peacock's The Best Man: The Final Chapters! Catch new films and new shows here before the event ends.
When: Saturday, August 13, 2022, 7 p.m. to 10 p.m.
Located At: Martha's Vineyard Performing Arts Center, 100 Edgartown Rd, Oak Bluffs, MA 02557
How Much: Starts at $20
Things to do in Boston this Week – Sunday, August 14, 2022
HarborFit: TRILLFIT Cardio Dance at Carson Beach
End the week right by getting some movement in with a friend or solo with TRILLFIT's signature dance class that blends Beyonce-worthy choreography with multiple rounds of HIIT to help you sweat your way to a healthier you. Make your workout a lot more fun here while enjoying views of Boston Harbor. The event is free but registration is necessary.
When: Sunday, August 14, 2022, 10 a.m. to 11 a.m.
Located At: Edward J. McCormack Bath House, 165 HarborWalk, Boston, MA 02125
How Much: Free
Stay on top of the latest events & activities in the Boston area with our weekly updates to Things to do in Boston this Week and Things to do in Boston this Weekend
And if you would like to get this delivered directly to your feed, give us a follow on Facebook by clicking the …next to the search lens icon